Governance
The chair of governors for Edgar Wood Academy is Dame Pamela Coward. If you would like to contact the chair of governors please send an email to the address below, alternately the postal address is C/O Clerk to the Governors, No 2 The Esplanade, Rochdale, OL16 1AE:
The Members
The members have overall nominal responsibility for the Trust but they exercise their functions through the Trust Board.
The main powers and duties of the members in broad terms are:
to appoint and remove trustees
through a collaborative process to monitor and evaluate the performance of the Trust Board
to maintain the membership and appoint members
to approve any proposed changes to the Articles of Association
to receive the annual accounts of the Trust
The Trust Board
Chair of Trustees - Deborah Ball
The Trust Board focuses on the three core functions of governance as set out above.
Key areas of responsibility retained by the Trust Board include:
setting the strategic direction of the Trust and academies
establishing new academies
approving the overall budget for the Trust and its devolution to each academy
approving the annual accounts of the Trust
approving policies that the Trust, by law, is required to maintain
appointing the CEO
reviewing the Scheme of Delegation
The Trust Board has overall responsibility for the operation of the academies. It delegates functions that are specific to each academy to the LACs and it delegates certain of its functions that relate to the Trust as a whole to other committees of the Trust Board.
The Trust supports individual academies by taking on some of the responsibilities and functions that detract from the focus on learning. Scrutiny and oversight of these areas are reserved to the Trust Board and its committees.
The Local Governing Body (LGB)
Edgar Wood LGB has delegated autonomy and authority to drive improvement within the school.
The role of the LGB is to provide focused governance for an academy at a local level. It monitors the academy's key performance indicators and acts as a critical friend to the headteacher, providing challenge where appropriate. It will also play a part in representing the views of the academy's stakeholders. The LGB's delegated responsibilities requires them to monitor and report to the Trust Board on the overall performance of the academy. Membership of the LGB will include staff and parent members, who are elected by their peers to serve.
Dame Pamela Coward (Chair of Governors)
David Fenton
Valerie Cukic
Catherine Allan (Parent Governor)

Rachael Bentham (Parent Governor)

Zara Pollard (Staff Governor)
Governance Professional/Clerk to the Trustees
Altus Education Partnership has a Governance Professional who is a clerk to the trustees and is responsible for:
the strategic management of all governance and policy compliance objectives throughout the Trust
ensuring that Trust governance procedures, the requirements of the Governance Handbook, the Trust code of conduct, Nolan Principles in public life and all terms of reference are embedded across the Trust
ensuring effective procedures and systems link the various layers of governance – Trust Board, committees and LGBs – so that information flows efficiently both ways
leading the recruitment strategy for trustees and LGB governors to ensure that appointment is based on the skills, knowledge and experience of those appointed
leading the recruitment and peer election process for staff and parent members of LGBs
identifying and supporting the delivery of a professional annual programme of training and development for all tiers of governance, including an effective induction programme for new trustees and LGB governors
ensuring good quality reporting by leaders to the Trust Board, committees and LGBs
ensuring accurate records of meetings and decisions reached are maintained
Director of Governance and Compliance and Clerk to the Trustees and LGB is Emily Morris (clerk@altusep.com)
Structure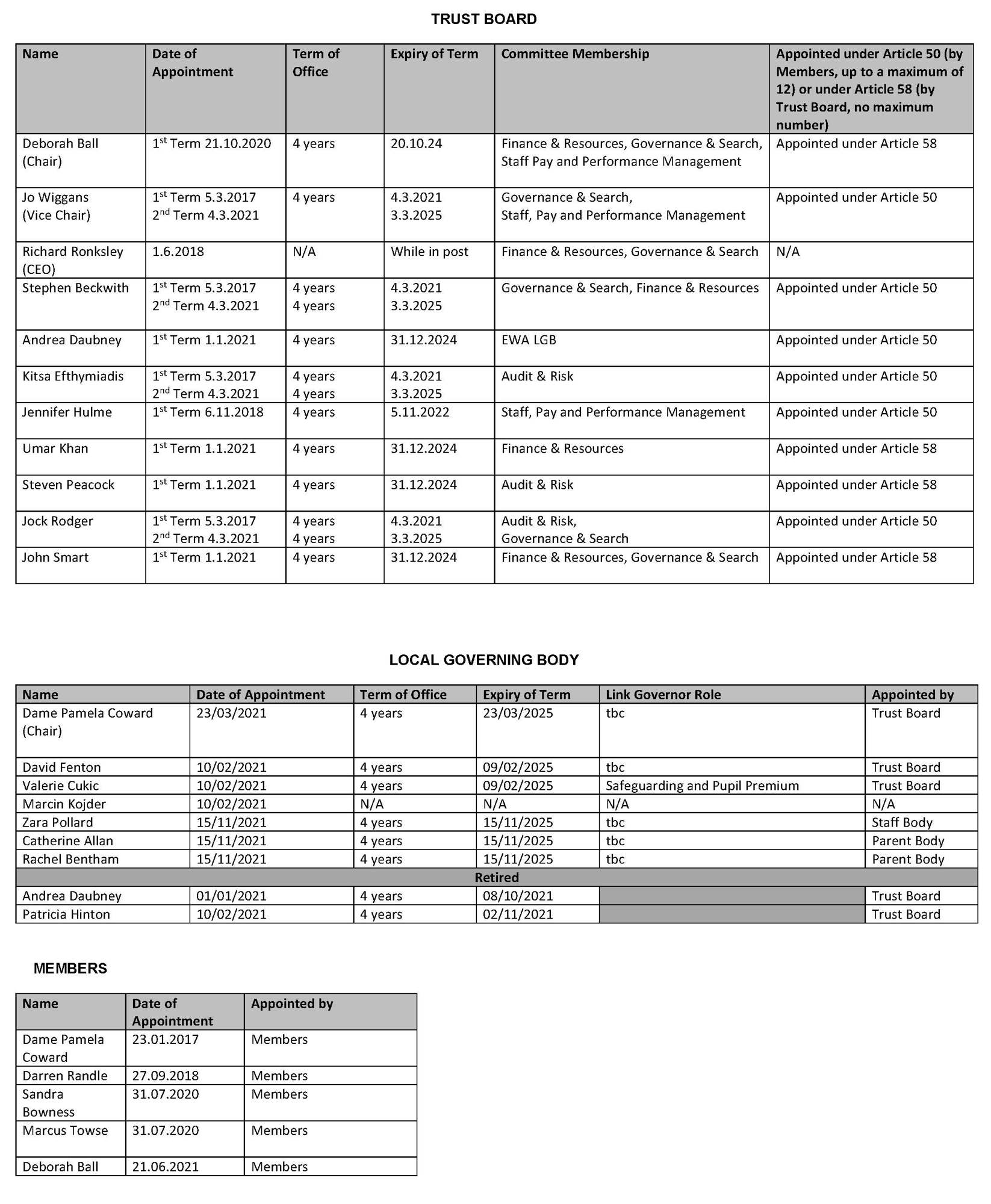 Register of Interest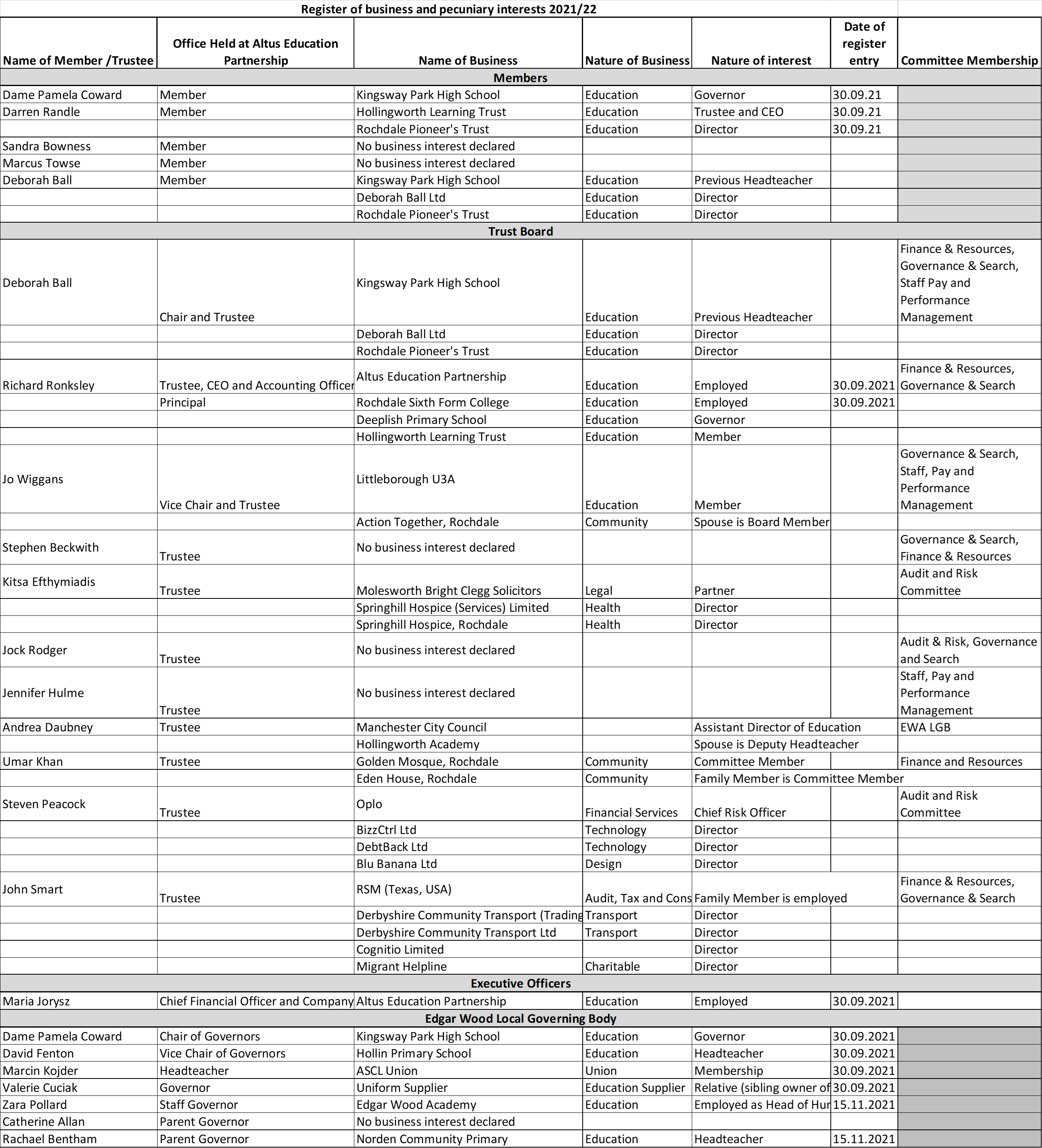 Trust Board Attendance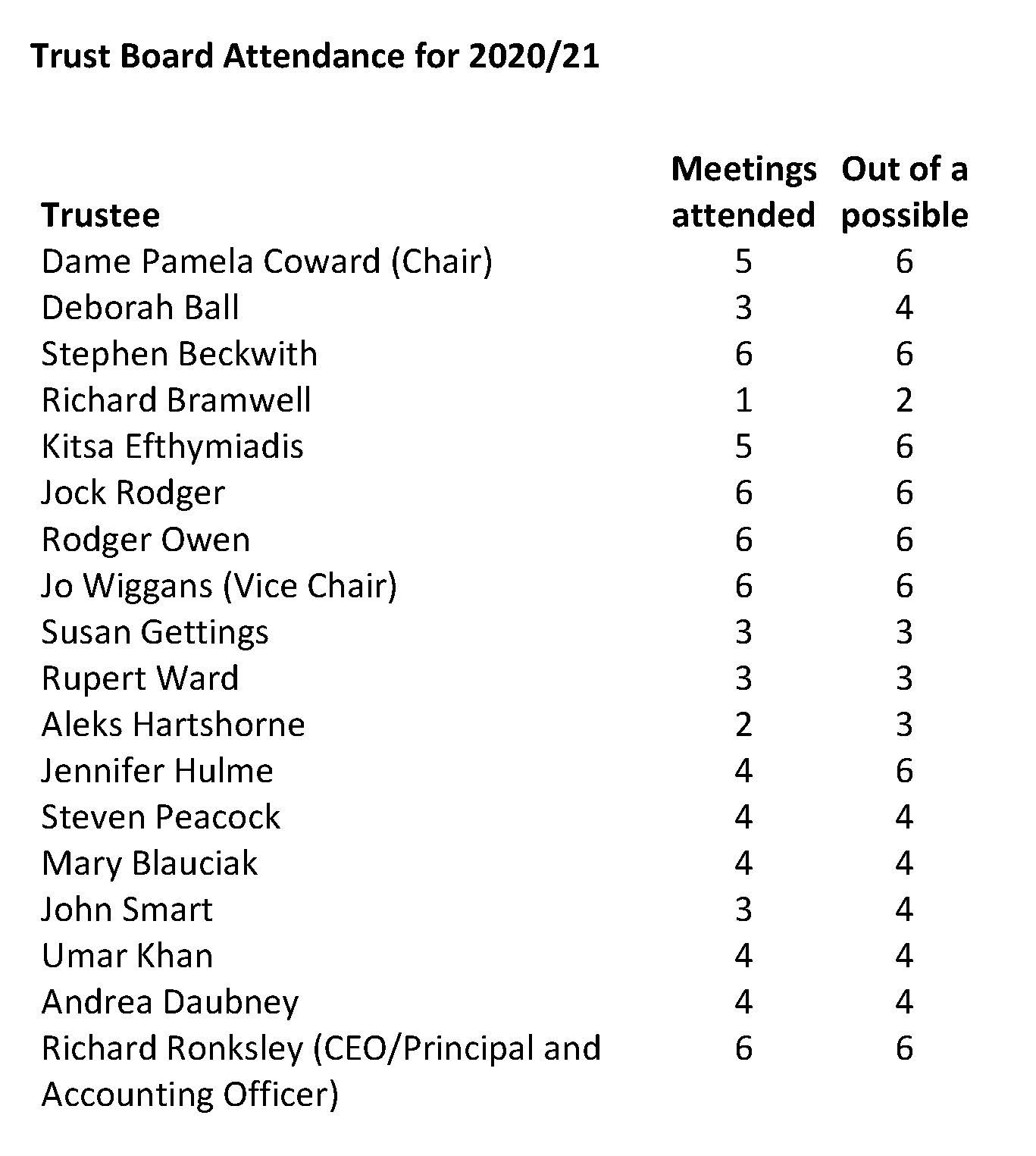 Statutory Documentation
Information of the Trust Website