Uniform
A uniform is important as it helps to define what a school stands for. A smart, well-presented uniform indicates a willingness to comply with school rules and is good preparation for learning. It also shows that our students are proud to be part of the Edgar Wood Academy, representing our school and exemplifying our high standards to the local community. We have worked hard to ensure that our uniform is both affordable and durable, thereby providing value for money for parents and carers.
Edgar Wood Academy is delighted with our smart school uniform which comprises of the following items:
Branded black blazer available at a local supplier detailed below.
White shirt (worn tucked in, with all buttons fastened).
School tie (which must be worn up to the neck).
Black V neck jumper (optional)
Black trousers with black socks.
Plain knee length black pleated skirt with black tights or black socks (up to the ankle).
Formal black flat shoes – no branding, deep treads or trainers.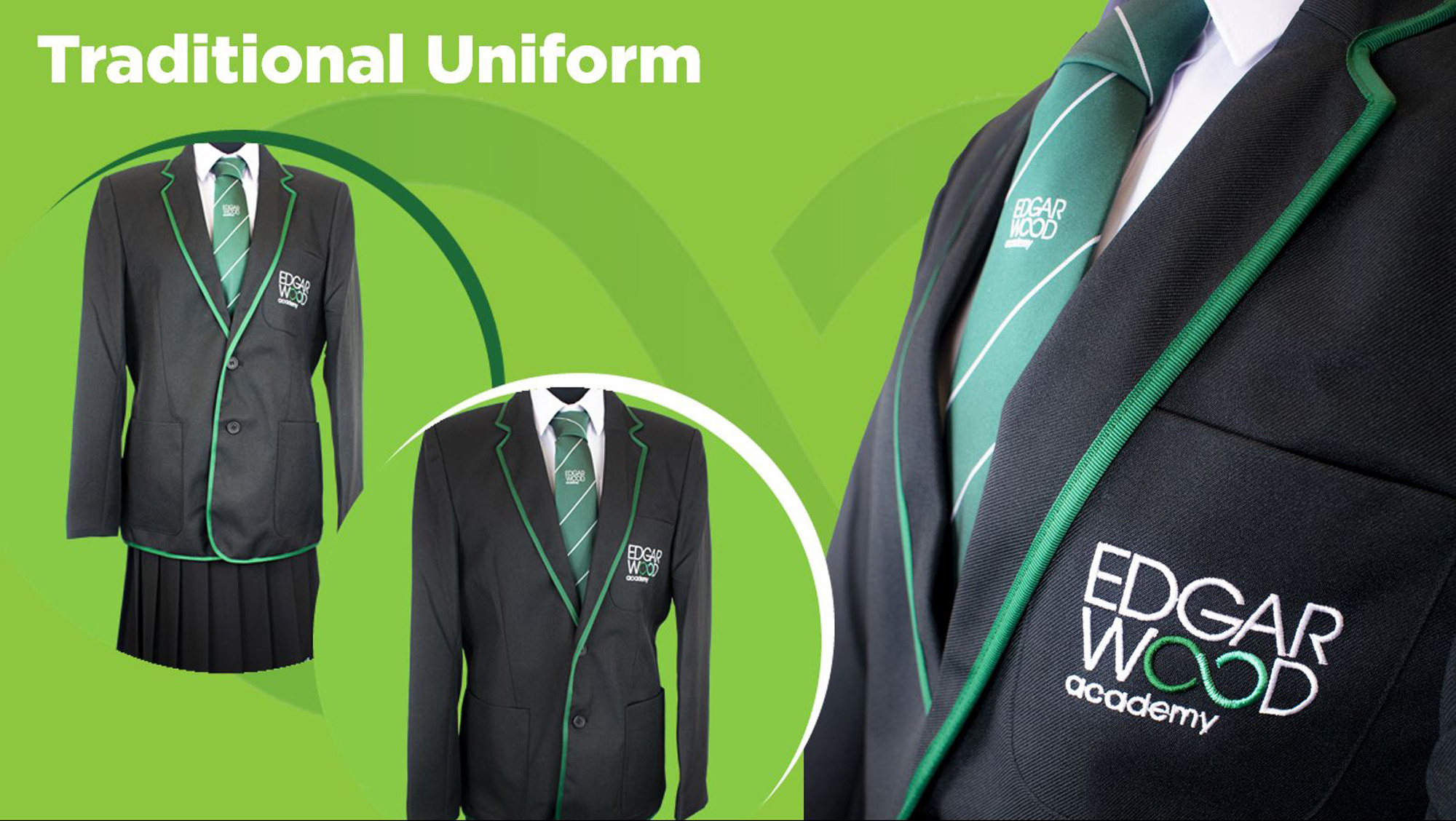 Edgar Wood Academy seeks support from parents/carers in ensuring that the skirt is knee length. Skirts should not be rolled up at the top or shortened from the purchased length at the bottom.
Hairstyles
Hairstyles are expected to be smart and a natural colour. Patterns or lines cut into hair or eyebrows are not acceptable.
Hair must be worn in a style that does not impair vision and allows the student's face to be visible.
Jewellery
Students are allowed to wear a wristwatch and 1 plain stud earring in each lower lobe only . We ask that watches and plain stud earrings should not exceed a value of £20.
Make Up
Students will not be allowed to wear makeup in Years 7, 8 and 9. In Years 10 and 11 it must be subtle, as deemed appropriate by members of staff. For health and safety reasons, nail polish, acrylic nails and false eyelashes are not permitted.
Outdoor Wear
Edgar Wood Academy do not specify a specific coat. However, we do ask that the coat reflects the school ethos, this means no denim or garments inappropriately decorated with logos or slogans.
Physical Education Uniform
Branded short sleeve PE top.
Black PE shorts.
Unisex games socks (Football socks).
Trainers (no plimsoll style shoes).
Shin pads.
Football boots (for Football & Rugby).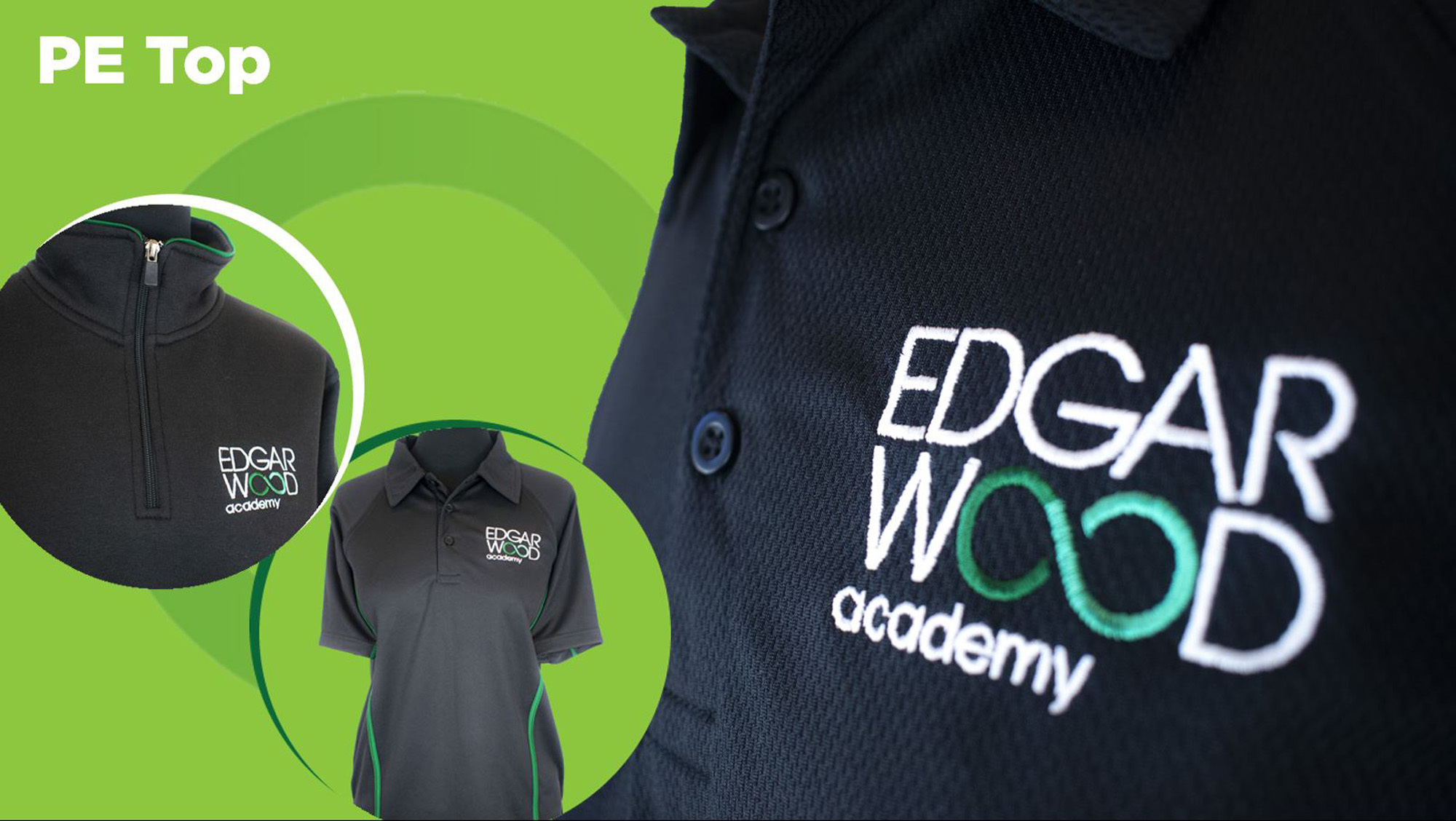 Optional
Branded Long sleeve outdoor PE top.
Black tracksuit bottoms.
Gum shield (Strongly recommended for Rugby lessons, required if representing school in matches)
Supplier
Broadbents of Middleton,
65 Long St, Middleton, Manchester M24 6UN.
0161 643 5193Broadbents of Middleton Website